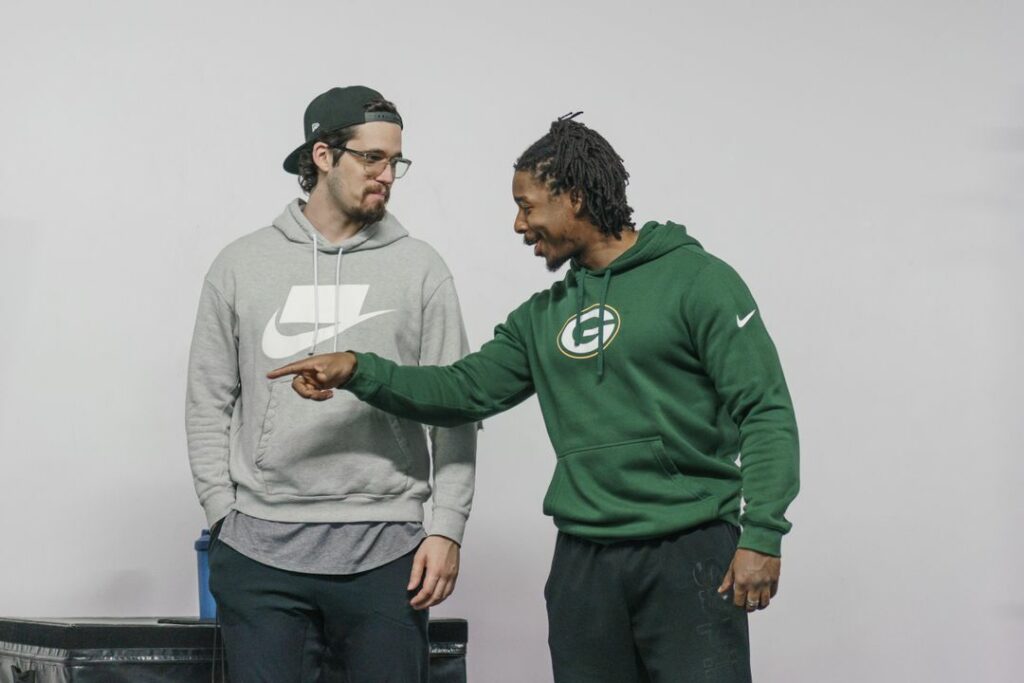 BeyPerformance.com
Teamwork Makes the Dream Work
Our commitment to serving you includes a referral network of quality health practitioners, ensuring ongoing relationships between sports coaches, clients, and therapists.
Helping to Potentiate Athletes
With simple, high-feedback systems for the management of recovery and the measuring of performance, our clients receive a high level of care and individual attention.
WORK WITH ME IN PERSON AT OUR PHYSICAL
LOCATION OR ONLINE WITH THE TRAINHEROIC APP
For local clients, athletes and teams in Toronto/GTA looking for in-person training, or for athletes and fitness enthusiasts located further away or internationally who are looking for remote/online coaching, click the "Train With Alex" button below to learn about these services and to book an appointment for a Consultation. 
All remote/online coaching and training programs are delivered via the TrainHeroic app.
BIOGRAPHY & TESTIMONIALS
Click on the "About BeyPerformance.com" button below to learn more about Alex and the training philosophy at Axis Performance + Training. Feel free to scroll down to the bottom of the page for testimonials.
THE BEY BLOG & THIRD-PARTY MEDIA
The Bey Blog is an ever-growing library of articles, interviews, and vlogs about athlete health, rehabilitation, training, and sports performance. Click the, "Bey Blog & 3rd Party Articles" button below to look through them.
THE BEYPERFORMANCE STORE
The BeyPerformance Store sells training programs for competitive athletes and recreational lifters of all kinds. Click the, "Visit The BeyPerformance Store" button below to browse our list of available training programs. Those who make an account with us will receive exclusive discounts on select programs.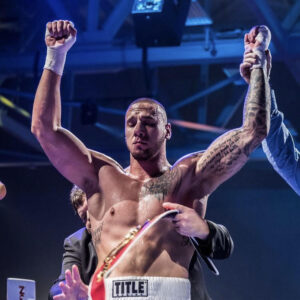 Alex is an out-of-the-box thinker in a fitness industry that is packed full of professional regurgitators of information. When he comes out with something, you can bet your ass that it will not only be original, but it will get you thinking at a higher level that will elevate your own training or coaching.
DR. JOHN RUSIN | DPD, CSCS
When I first started training with Alex I was struggling with upper body and balanced strength. Within a few weeks of training with him I noticed a difference. I was able to do a lot more than I was previously able to and I was able to train longer and more efficiently.
TYLER RISMAN | NATIONAL ATHLETE FOR DIVE CANADA
Over the year and a half I have seen Alex, he has helped me grow bigger, stronger, and faster as well as recover from an injury. He always cares about his clients, makes the experience fun all while helping you reach your goals. To me, there is no better trainer.
NATHAN MACLEAN | AAA HOCKEY, DON MILLS FLYERS, ONTARIO
One word: progress. The word every athlete hopes to use throughout the training year, and a word commonly used at Axis Performance + Training. Training with Alex has brought my physical conditioning and athletic performance to a place I never dreamed possible- and trust me, I thought I was in pretty fine shape before.
JACK HEMMINGS | PROFESSIONAL BOXER
I have been working out and playing sports for over thirty years. While I have a strong passion for working out, I have accumulated some wear-and-tear on my body over the years. Alex has been a great resource and trainer for me, his knowledge of human anatomy and how to get the most out of it is first rate. If you are looking to become a better athlete, increase your strength, or just improve your overall level of fitness Alex is a terrific person to work with. I highly recommended
LORNE MARR | OWNER OF FITAFTER45.CA
In all my years working with Alex, there's no one I trust more to help me achieve my strength goals than him. He pushed me endlessly, was always a phone call or text away to find ways to improve outside the gym, and never let me settle for less than my best
DANIEL MAY | MEN'S LACROSSE, JACKSONVILLE, NCAA DIVISION ONE
Alex has played a major role in my on-ice performance. I've noticed improvements in my speed, stamina, and my ability to recover after a game or practice. While accounting for goalie specific needs, as well as my personal strengths and areas requiring improvement, he is able to perfectly balance hard work with smart training. Alex is very knowledgeable and it is clear that he cares about his clients. I look forward to every training session.
AMANDA MAKELA | U18 WORLD SILVER MEDALIST AND PROFESSIONAL HOCKEY PLAYER FOR BJORKLOVEN & THE PWHPA
"I am a professional boxer who needed somebody to recognize my physical weaknesses and improve my athletic condition. I was recommended Alex and from our first assessment I was already impressed. He right away pointed out my weak muscle groups and exercises and customized the program to me and my needs. Each month he would introduce our next phase and I saw amazing improvements in each one. Thanks for bringing out the best in me, Alex!!"
MLADEN MILJAS | PROFESSIONAL BOXER AND FORMER CANADIAN HEAVYWEIGHT CHAMPION
"I 100 percent trust Alex with my career. Coming back from my third ACL surgery I feel more confident than ever to perform because of Alex. Having trained with many elite coaches, Alex is by far the #1 coach I've ever had. He truly wants what's best for his athletes. The results show."
REINA IIZUKA | PEARLS RUGBY CLUB (JAPAN)
"Training with Alex allowed me to get to the next level of my training. Addressing all of my deficiencies and weakness from injuries I was able to train and perform at my highest potential. Alex's knowledge and understanding of how the body works was crucial for knowing my limits when it came down to diet and training, he was able to get me into the best performance shape of my life. I have had many trainers in the past but Alex is up there with the best."
MARTIN PESEK | FORMER DRAFT PICK HAMILTON TIGERCATS - DEFENSIVE END, HAMILTON TIGERCATS
Want to Contact Alex? Click on the "Email Me" Button Below.